I was commissioned to design a calligraphic mural inside the Saudi embassy in Amman featuring the 99 divine names of Allah. My design incorporated the building's architectural language, modern interior design, and cultural aspects of Saudi Arabic identity, using the Kufi geometric style with long "Alefs" and "Lams" extending towards the sky. To prevent cultural/religious conflicts, I left enough space in the design footer. The design also took into account the stone material used, resulting in a perfect experience on-site.
The size of each wall is 4.50 M by 11.50 M.
The project was completed in SYNTAX.
The approved concept mockup: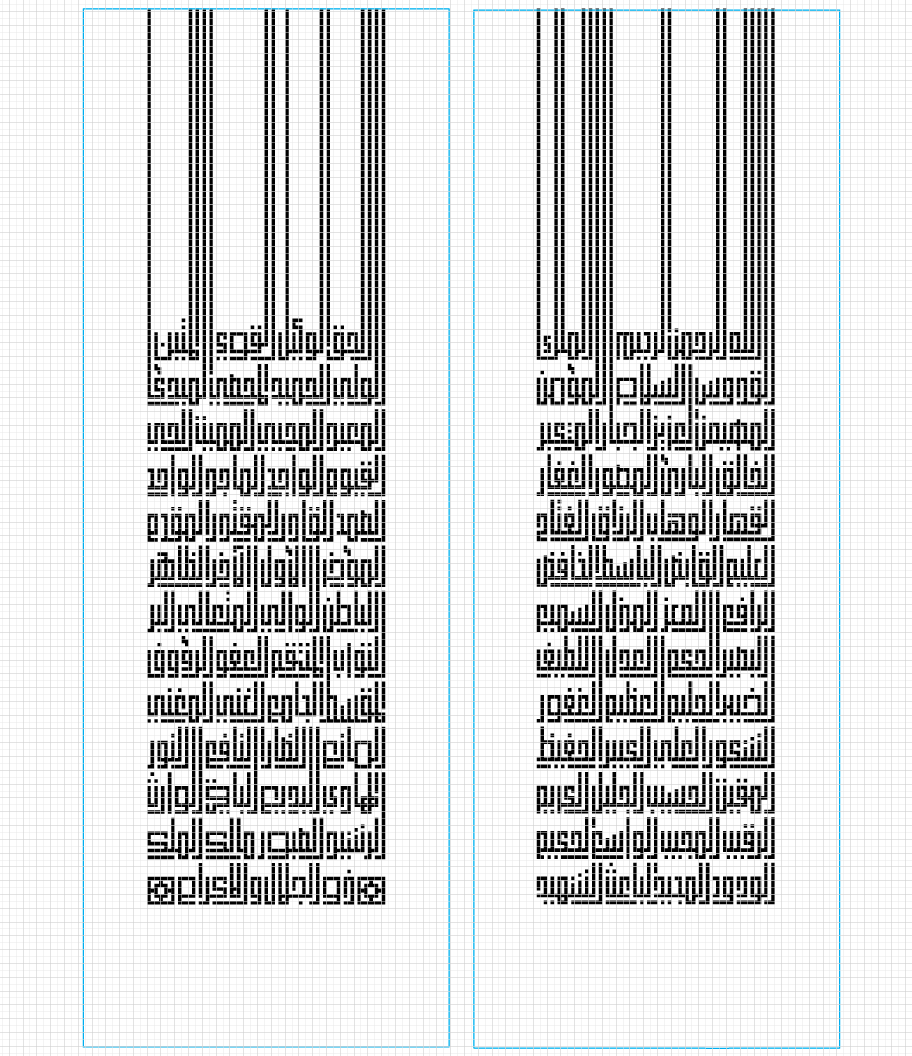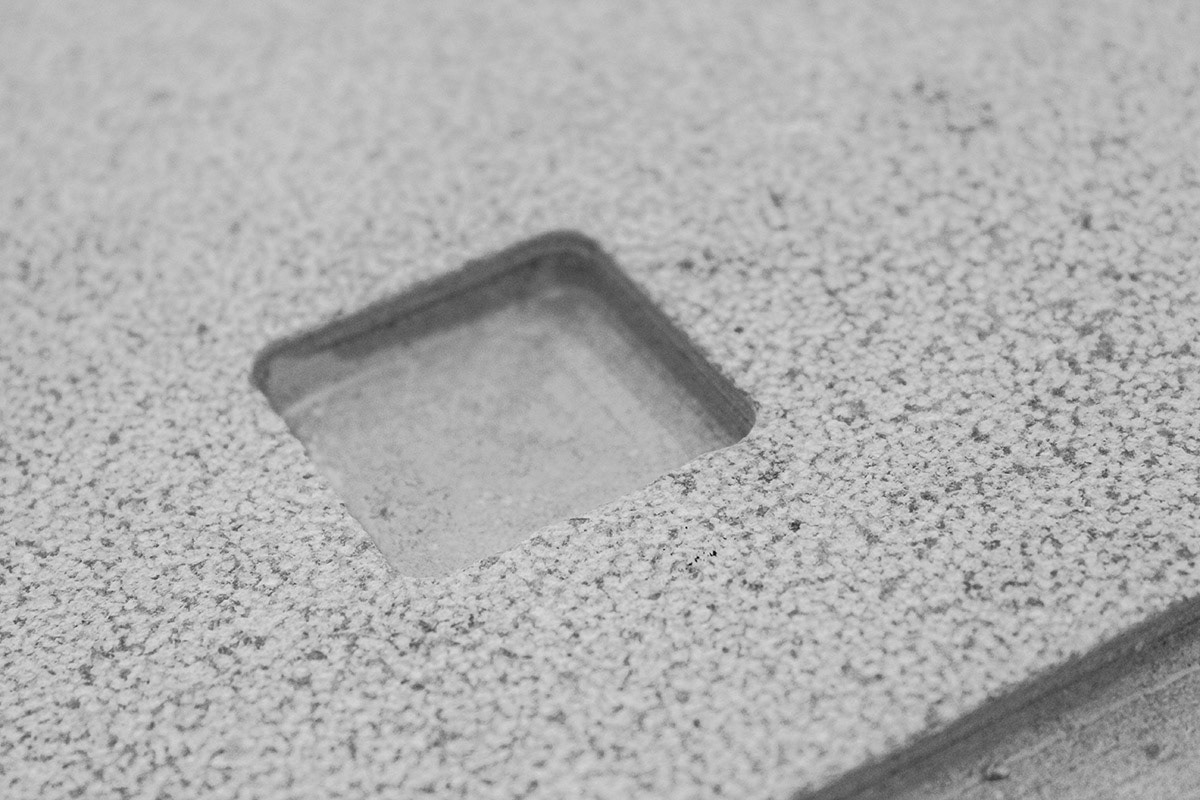 The Final Calligraphic Murals: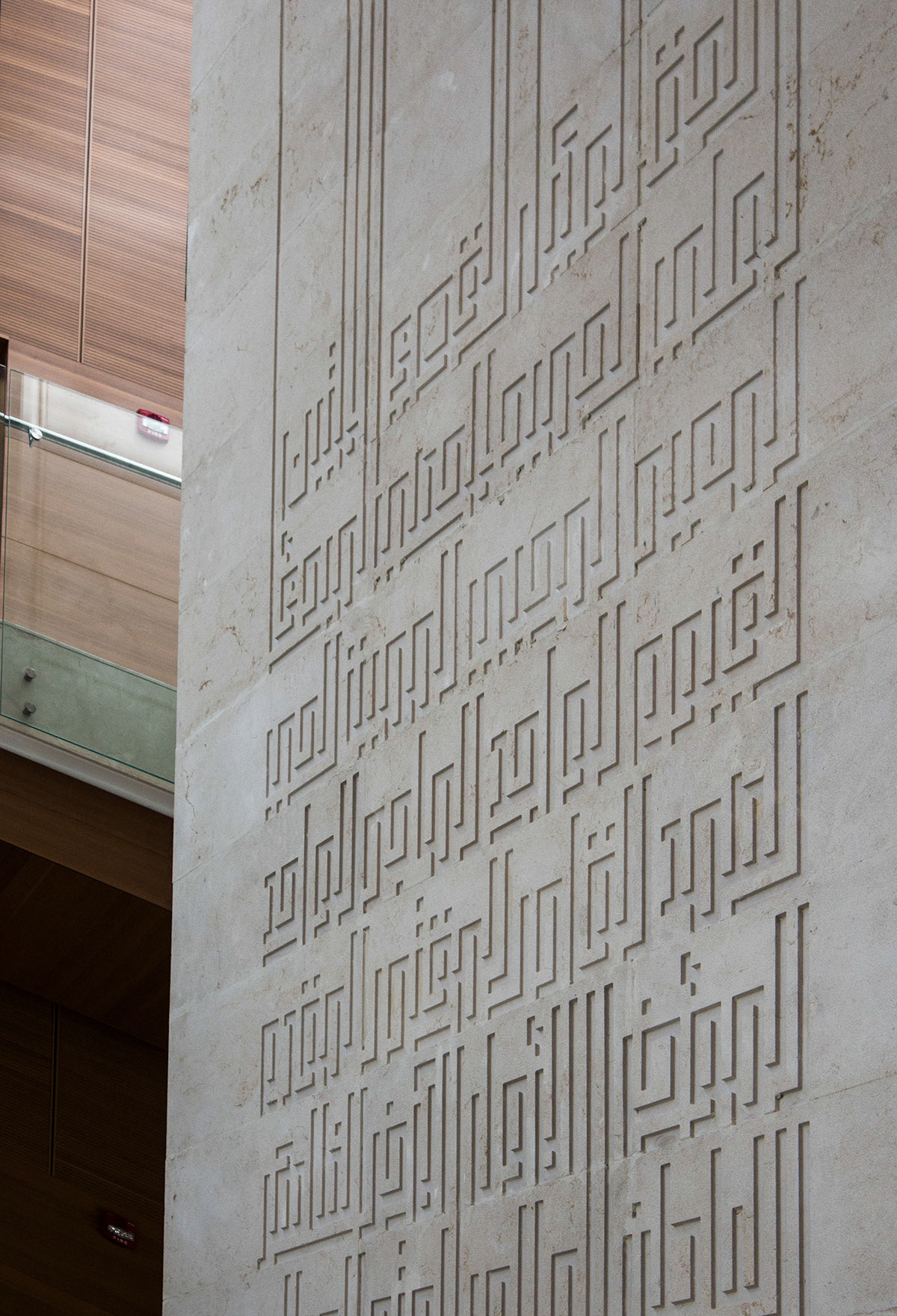 Photography by: Hussein Alazaat